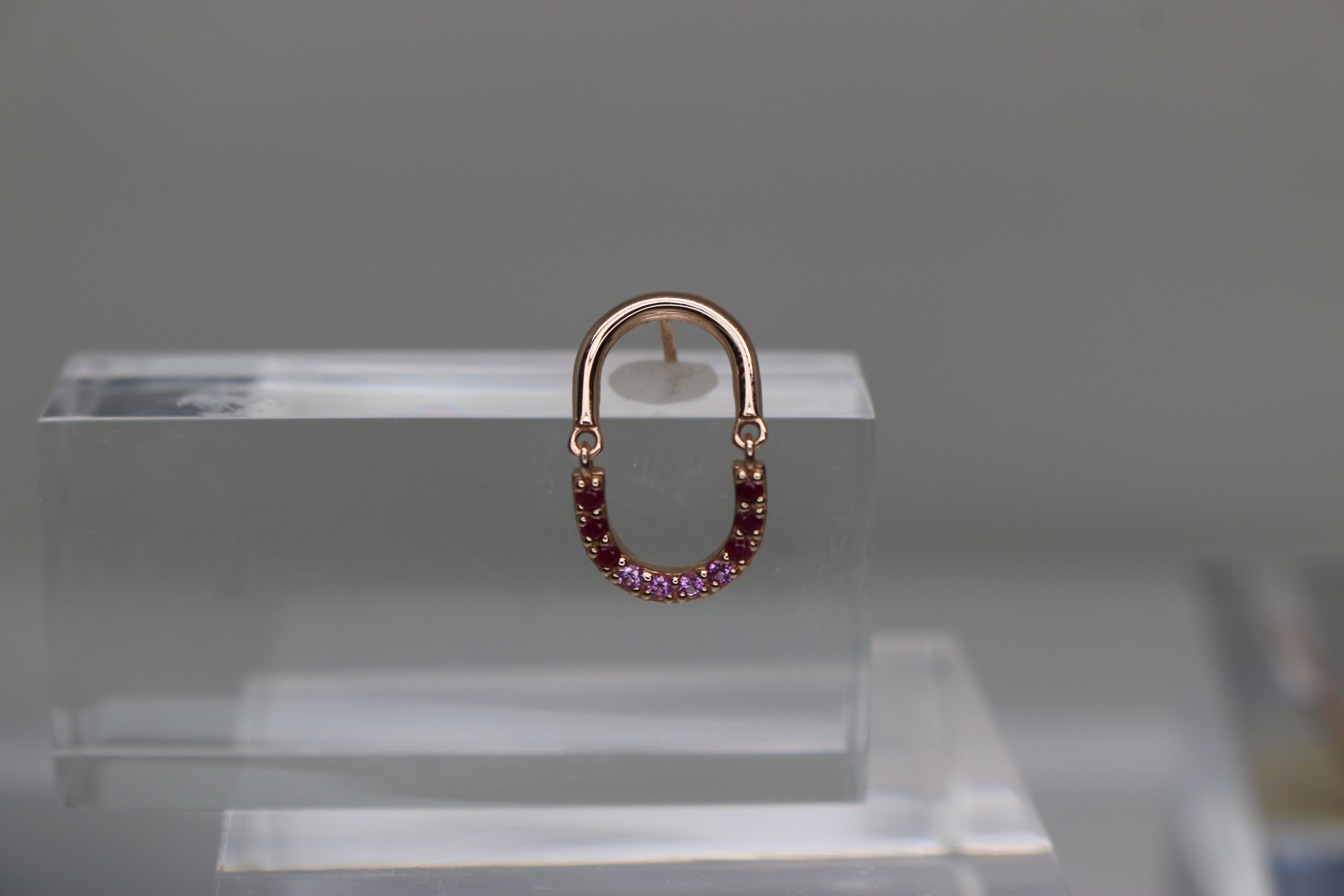 Xander Earrings - Rubie's & Pink Sapphires/ Rose Gold
X A N D E R : EARRINGS - Rubie's & Pink Sapphires/ Rose Gold
♾️ E N C OR E. IV COLLECTION 
♾️ 2 semi-circle arcs mirroring each other. The bottom arc providing motion; when you move, they move.
♾️ Pave setting of 6 x 1.5mm round Rubie's and 4 x 1.5mm round Pink Sapphires. 
♾️ Solid features - Great for daily wear.
♾ Full Length: 22.0 mm's 
♾️ Inside Diameter: (W) 8.0 mm's
♾️ Butterfly- back closure
♾️ 14K Rose Gold (585)
♾️ Custom design available - You must specify precious stones 
♾️ Coloured stones may vary in colour 
♾️ Made in Australia 🇦🇺
Orders within Australia:
3 -7 business days
$10.00 AUD
International Orders:
7 - 21 business days
$20.00 AUD
---
Easy 15 Days Returns T&C's apply.
$10.00 for Orders within Australia
Xander Earrings - Rubie's & Pink Sapphires/ Rose Gold
Shipping
Fast shipping
Use this to answer some common questions you hear from your customers. You could discuss product details, size fit, shipping policies, or anything you think would help merchants make an informed decision about your products. This section will appear across all products.