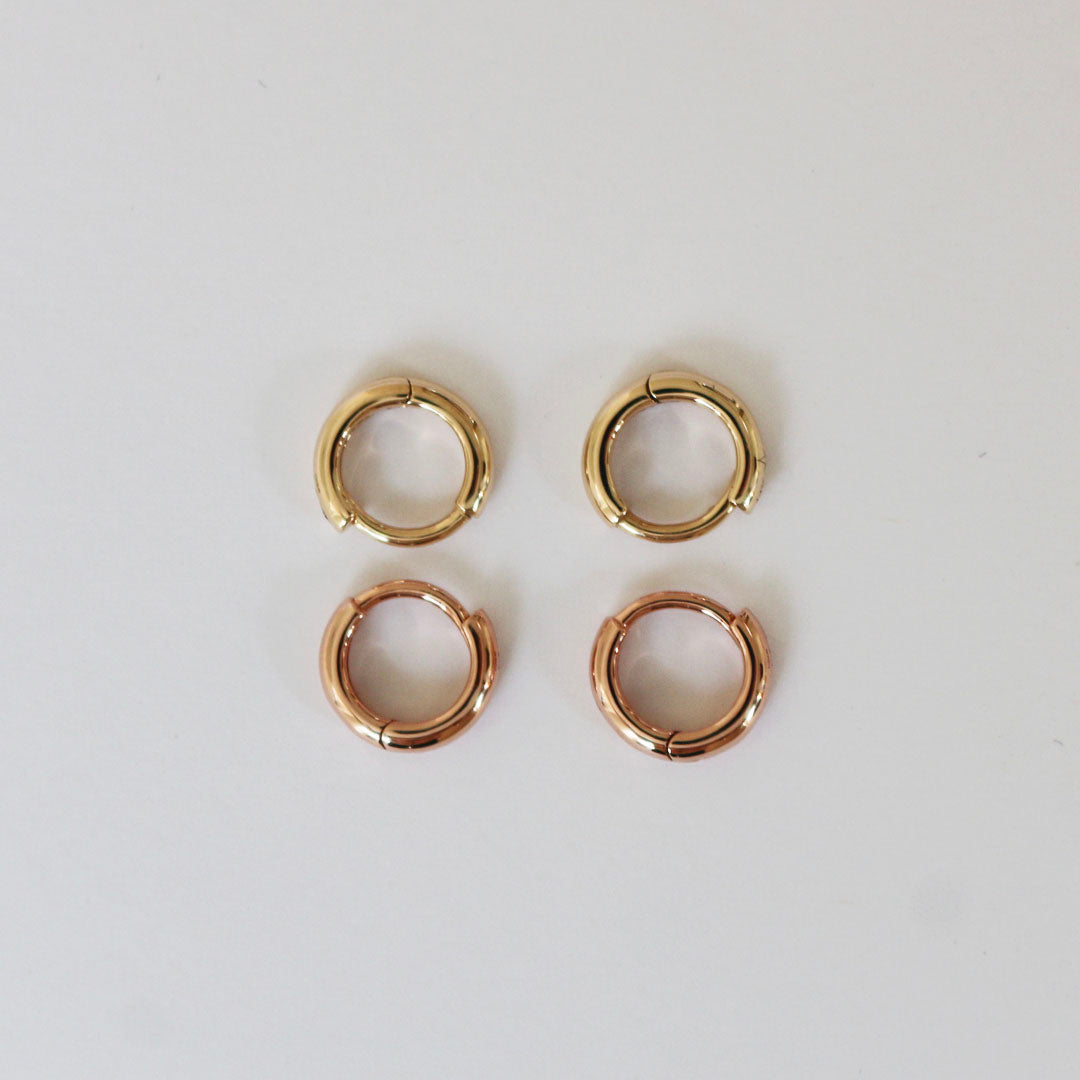 Donut Huggies (Yellow Gold)
D O N U T : EARRINGS
♾️ NEW!
♾️ Minimal - Mini thick/ hoop design
♾️ Solid and safe design for babies first earring's!
♾️ Solid 14K Yellow Gold (585) [Also comes in Rose Gold]
♾️ Huggie design
♾️ Clip-closure
♾️ Perfect for stacking!
♾️ Inside Diameter: 6.0mm
♾️ Outside Diameter: 9.0mm 
♾️ Thickness: 2.0mm
♾️ Made in Australia 🇦🇺
Orders within Australia:
3 -7 business days
$10.00 AUD
International Orders:
7 - 21 business days
$20.00 AUD
---
Easy 15 Days Returns T&C's apply.
$10.00 for Orders within Australia
Donut Huggies (Yellow Gold)
Shipping
Fast shipping
Use this to answer some common questions you hear from your customers. You could discuss product details, size fit, shipping policies, or anything you think would help merchants make an informed decision about your products. This section will appear across all products.