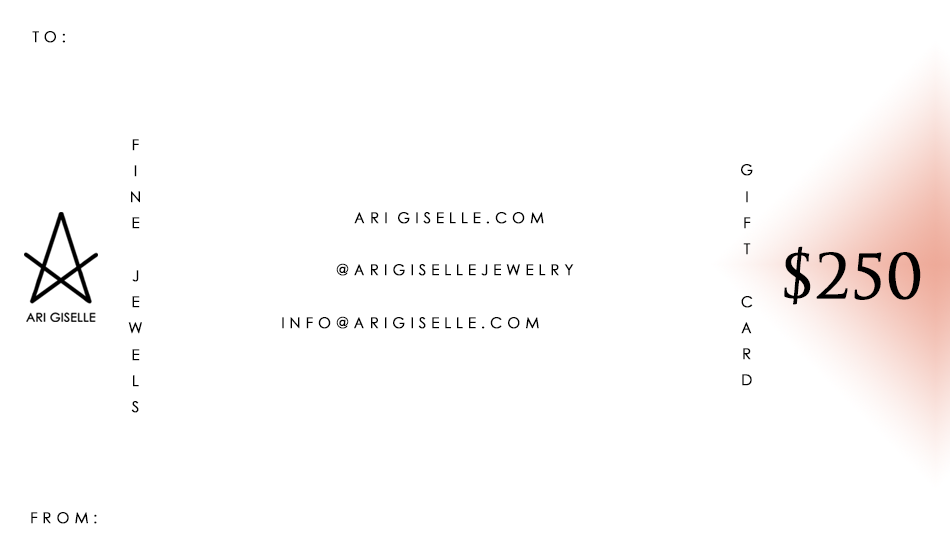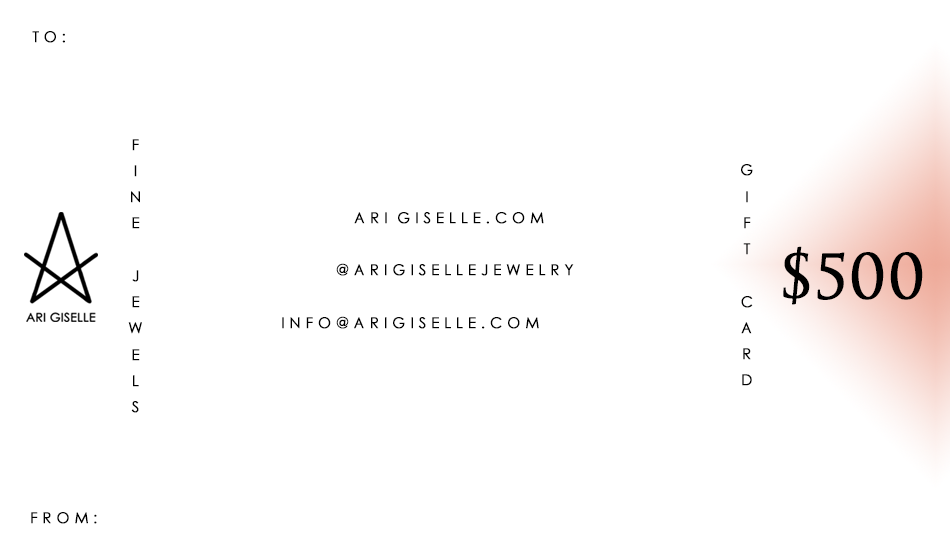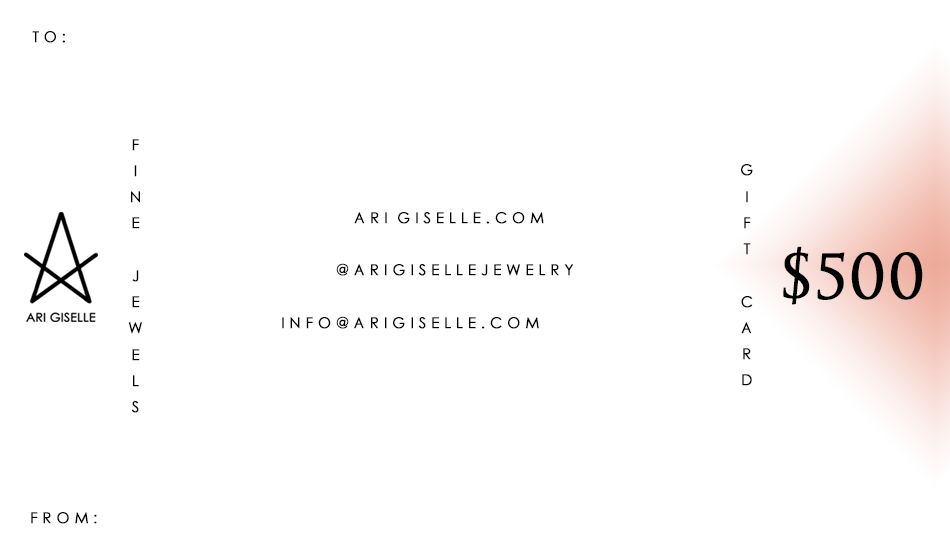 Ari Giselle Fine Jewels GIFT CARD
Shopping for someone else, but not sure what to get them?
We're here to help!
Gift Cards are a fantastic way to increase a mutual satisfying experience.
Show that special someone you care.
Ari Giselle Fine Jewels Team
Orders within Australia:
3 -7 business days
$10.00 AUD
International Orders:
7 - 21 business days
$20.00 AUD
---
Easy 15 Days Returns T&C's apply.
$10.00 for Orders within Australia
Ari Giselle Fine Jewels GIFT CARD
Shipping
Fast shipping
Use this to answer some common questions you hear from your customers. You could discuss product details, size fit, shipping policies, or anything you think would help merchants make an informed decision about your products. This section will appear across all products.