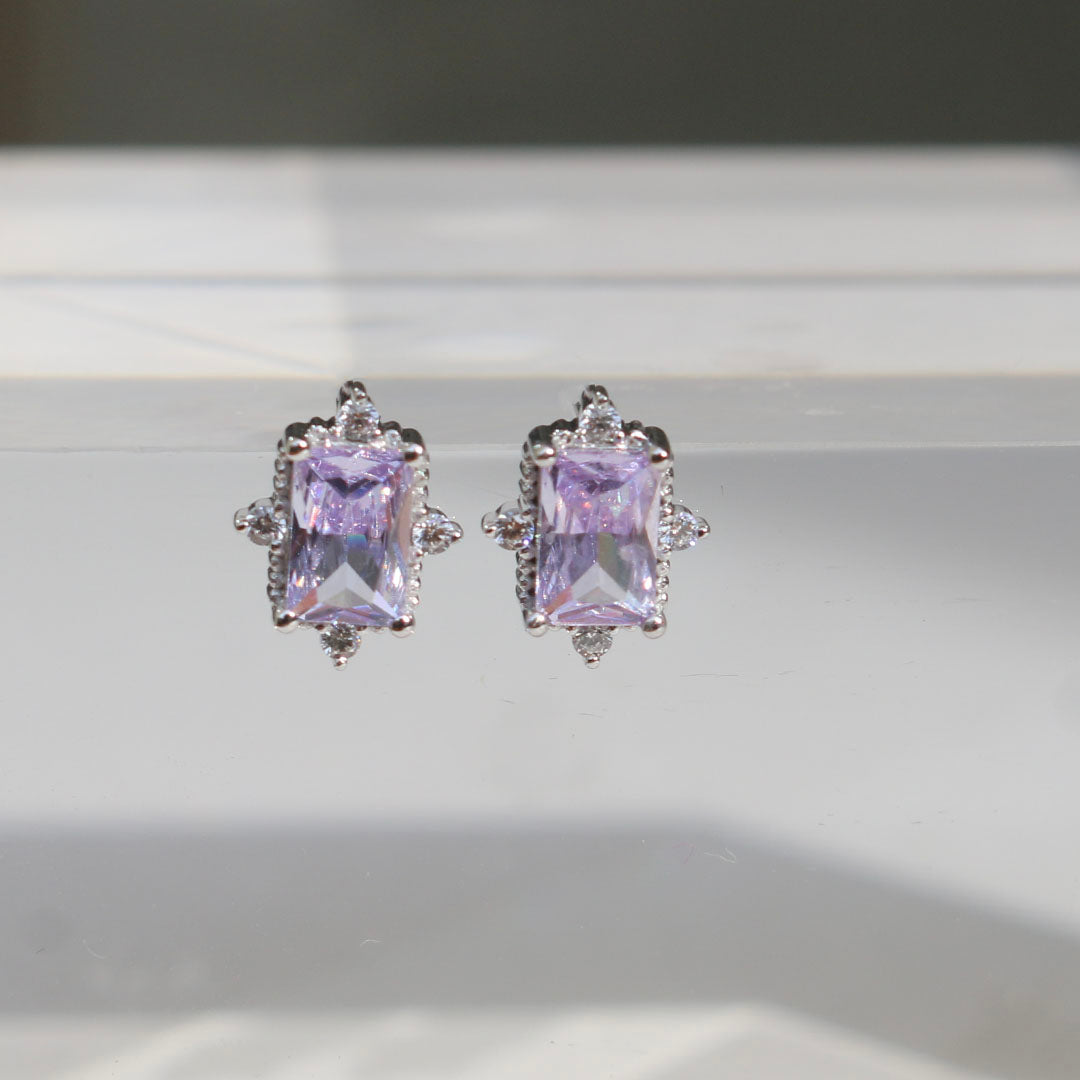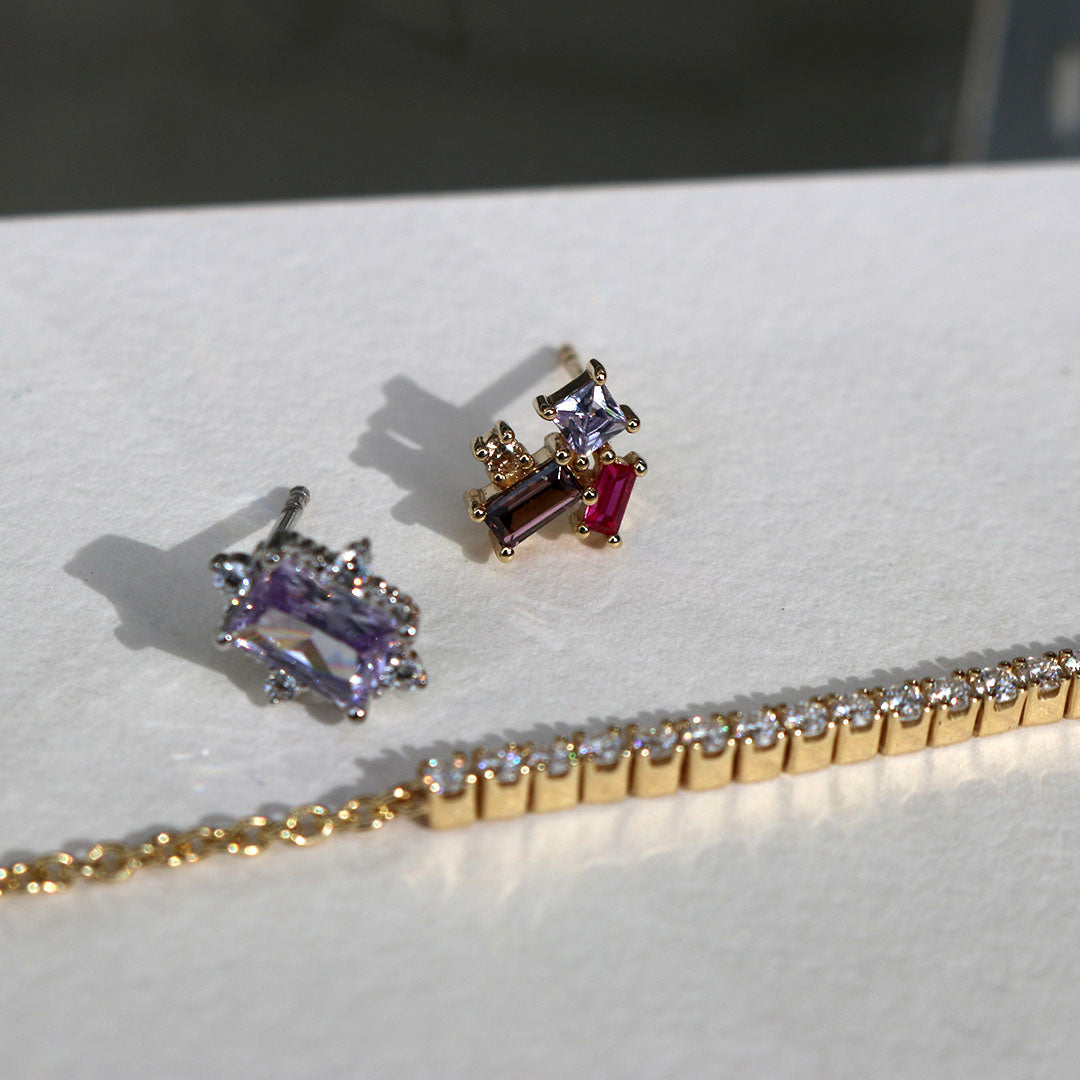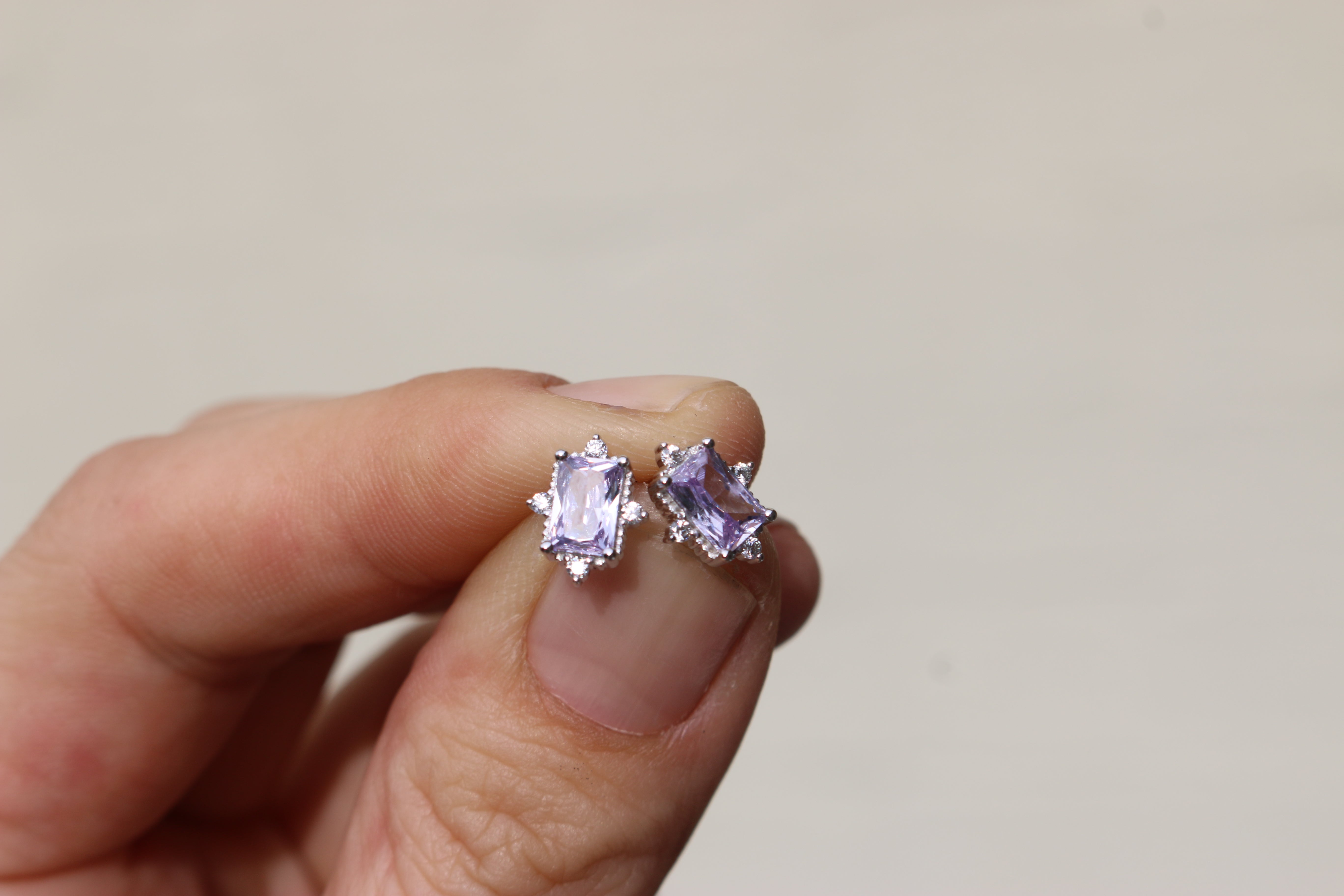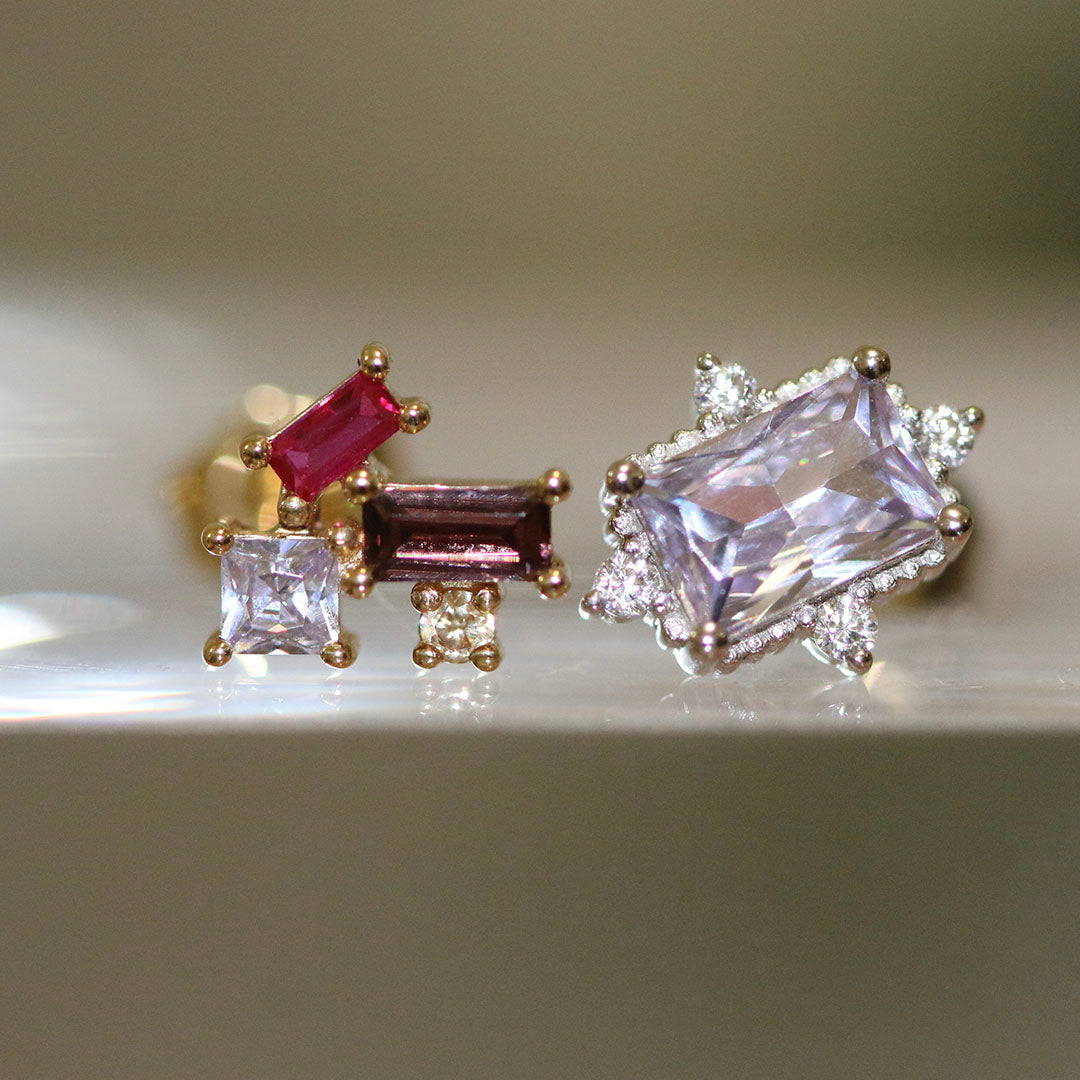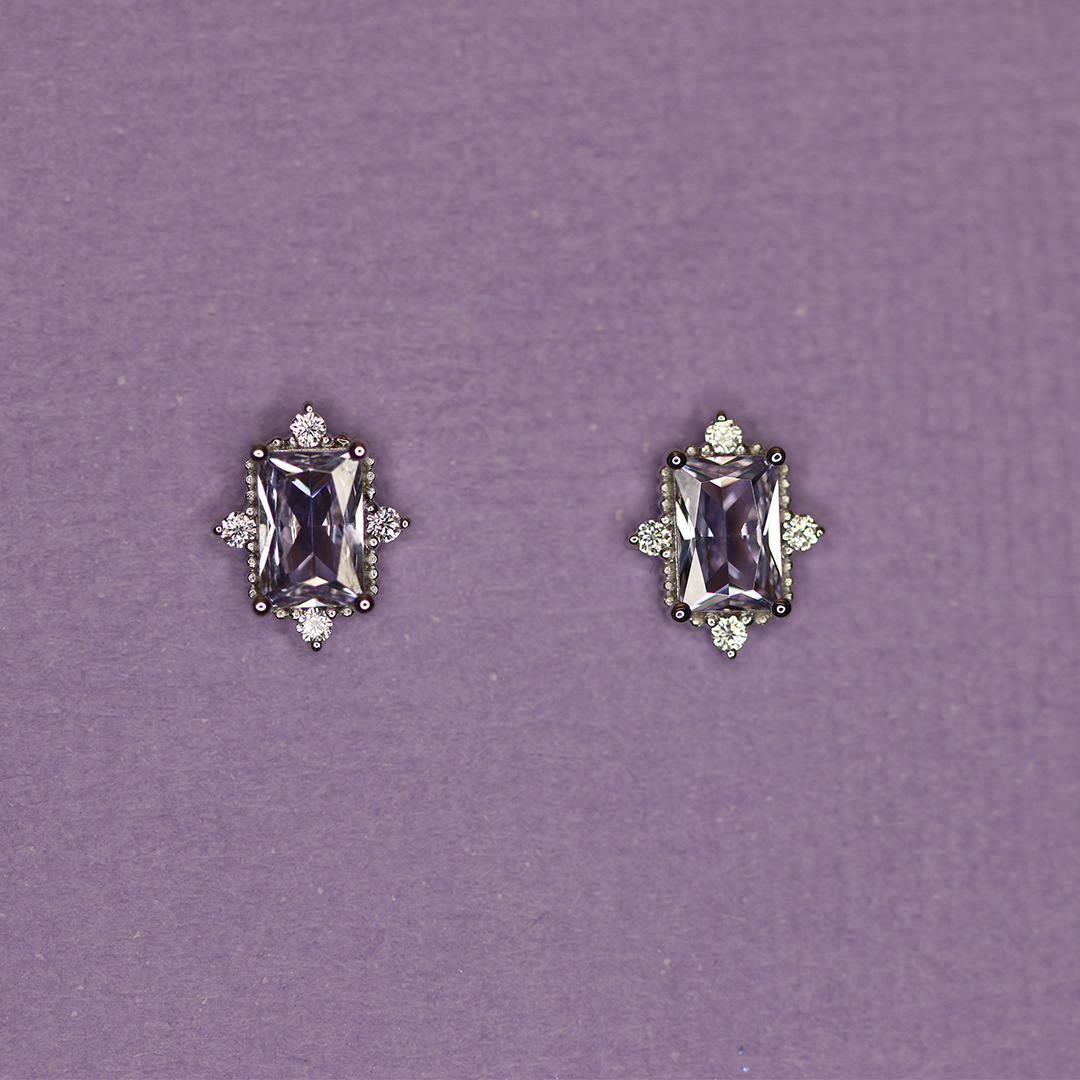 Description
The iridescence caught our eye and we're sure it will catch your eye's too! Garnished in 14K White Gold.
All stones are Cubic Zircons: Emerald Cut Purple Iridescent & 4 x White round 
Features 
- One 4 x 6 mm Purple Iridescent Cubic Zirconia
- 4 x 1 mm round white cubic Zirconia's
- 14K White gold
- Butterfly stud closure
- Authenticity card
- SOLD IN PAIRS 
Orders within Australia:
3 -7 business days
$10.00 AUD
International Orders:
7 - 21 business days
$20.00 AUD
---
Easy 15 Days Returns T&C's apply.
$10.00 for Orders within Australia
Shipping
Fast shipping
Use this to answer some common questions you hear from your customers. You could discuss product details, size fit, shipping policies, or anything you think would help merchants make an informed decision about your products. This section will appear across all products.